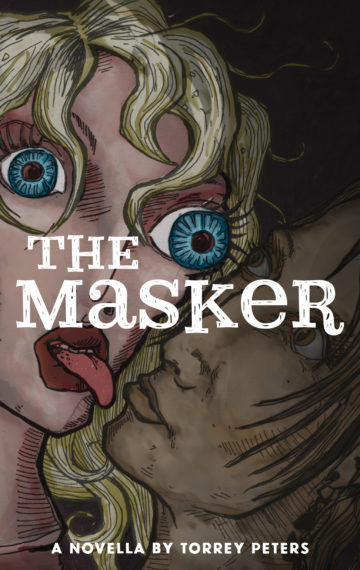 Paperback: $8.00 + Shipping & Digital: Pay What You Want (including free!)
Edition:

Limited Edition Print Run

Available in:

Paperback, Digital Download

ISBN:

9781532929755

Published:

May 9, 2016
Buy Limited Edition Paperback
Download Digital Editions
After a party on the Las Vegas Strip, a young sissy must choose between her internet fantasy of forced feminization at the hands of a mysterious handsome man, or the difficult reality of transition with the help of a sisterly transsexual woman.
From Torrey Peters comes a dark new Novella about online sissy culture, forced-femme erotica, female-masking, internalized transmisogyny, and crossdressing.
Paperback: Limited print run of 350 hand-numbered and signed editions, with full color cover art and black and white interior illustrations by the amazing Sybil Lamb.
Digital Download: Pay what you want (free totally acceptable! Readers > $). PDF and .epub formats included in download.
Note: For anyone who does not wish to enter their name into the free download form, the novella is available as a free, directly downloadable PDF file.
Barter: If you are an artist of some sort, and want to trade art instead of money, just send me an e-mail: (dtorreyp at gmail dot com), and I bet we can work something out.